Prime Minister Justin Trudeau says he "can't apologize" for what the federal ethics commissioner has now ruled improper political influence in the SNC-Lavalin scandal.
That's because he maintains he was trying to protect Canadian jobs, despite the commissioner finding Trudeau and his staff broke the rules repeatedly over the course of several months in which they pressured former attorney general Jody Wilson-Raybould to help the Quebec firm avoid a criminal trial.
"I can't apologize for standing up for Canadian jobs," he said when asked about the report on Wednesday.
READ MORE: Trudeau won't release former Liberal minister's SNC-Lavalin report until ethics probe wraps
Trudeau also said that while he accepts the report put out by ethics commissioner Mario Dion, which found Trudeau broke the Conflict of Interest Act, he disagreed with the conclusion Dion drew that Trudeau should not have been putting forward any considerations he wanted Wilson-Raybould to evaluate.
WATCH: Just two months before the fall federal election, Canada's ethics commissioner has ruled Prime Minister Justin Trudeau broke the Conflict of Interest Act in the SNC-Lavalin case
Trudeau said he believed he had the responsibility to raise the potential for job losses at the company if it was forced to go through criminal prosecution.
Dion, though, had said because any potential public interest in the case was intrinsically linked to the private interests of the company, Trudeau should not have waded in at all to argue for any particular considerations to be given more study.

Visit Curious Cast

Listen on Apple Podcasts

Listen on Google Podcasts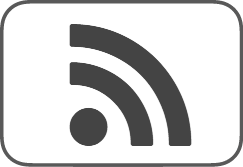 Subscribe with RSS
Dion specifically looked at Section 9 of the Conflict of Interest Act, which bars public office holders from "using their position to seek to influence a decision to improperly further the private interests of a third party, either by acting outside the scope of their legislative authority, or contrary to a rule, a convention or an established process."
WATCH: Justin Trudeau — I disagree with the ethics commissioner's report
As Dion noted in his report, it was not enough just to seek to influence someone else for an action to break the rules.
There had to be a specific desire to "improperly further the interests of SNC-Lavalin."
And Dion said that's exactly what he found to be the case.
"The evidence showed that SNC-Lavalin had significant financial interests in deferring prosecution. These interests would likely have been furthered had Mr. Trudeau successfully influenced the attorney general to intervene in the director of public prosecutions' decision," wrote Dion.
"The actions that sought to further these interests were improper since they were contrary to the Shawcross doctrine and the principles of prosecutorial independence and the rule of law."
He added: "There is no doubt that SNC-Lavalin's considerable financial interests would have been furthered had Mr. Trudeau successfully influenced Ms. Wilson-Raybould to issue a directive that SNC‑Lavalin be invited to negotiate a remediation agreement."
WATCH: Trudeau broke ethics rules by trying to exert influence in SNC-Lavalin scandal
Wilson-Raybould issued a statement on Wednesday saying the report represented a "vindication" for the independence of the role of attorney general and director of public prosecutions and validated critical concerns she had raised, but Wilson-Raybould also said she felt "sadness" seeing how the affair has played out.
"In a country as great as Canada, essential values and principles that are the foundation for our freedoms and system of government should be actively upheld by all, especially those in positions of public trust," she wrote.
"We should not struggle to do this; and we should not struggle to acknowledge when we have acted in ways that do not meet those standards."
Conservative Leader Andrew Scheer had called for Trudeau to resign when the allegations first emerged.
He gave a press conference on Wednesday, saying he thinks the findings in Dion's report merit an RCMP investigation into whether Trudeau tried to obstruct justice by interfering in the criminal process playing out with SNC-Lavalin and said Canadians should vote him out of office.
WATCH: Andrew Scheer says he 'doesn't expect' Trudeau to take responsibility in SNC-Lavalin scandal
"Now, his first violation for accepting a paid vacation on a luxury island from somebody lobbying his government was shocking," Scheer said during a press conference. "This one is unforgivable."
He also gave a clear indication he thinks the finding will be on Canadians' minds in the fall election.
"Trudeau may never face a court of law in this scandal, but he will have to face the Canadian people over the next few weeks."
WATCH: Jagmeet Singh comments on SNC-Lavalin ethics report
In an email to Global News on Wednesday, the RCMP's national division said it is "examining this matter carefully with all available information" and will "take appropriate actions as required."
RCMP did not provide additional comment.
Charlie Angus, one of the two NDP MPs who initially asked Dion to investigate, called the findings "an absolute political bombshell."
"We have more and more evidence of the collusion that went on in the Prime Minister's Office to interfere with an independent prosecution," Angus said.
"This shows a complete disregard for the rule of law in this country. "
SNC-Lavalin faces up to a decade of being ineligible for bidding on government contracts if it is found guilty of the corruption and bribery allegations against it over its business activities in Libya from 2001 to 2011.
Last year, the Liberals changed the law to introduce a legal mechanism called a deferred prosecution agreement after heavy lobbying from SNC-Lavalin.
READ MORE: Here's how Wilson-Raybould's version of the SNC-Lavalin affair differs from Trudeau, Wernick
A deferred prosecution agreement would let a company admit wrongdoing and face a fine or other administrative or financial penalties rather than a criminal conviction if invited to negotiate such a deal by the director of public prosecutions.
Such decisions were subject to strict conditions, including that the national economic interest not be considered.
ANALYSIS: An absurd, fascinating, partisan and remarkably helpful tale on Trudeau and SNC-Lavalin
Kathleen Roussel, director of public prosecutions, declined to offer SNC-Lavalin a deal.
Wilson-Raybould testified before the House of Commons justice committee this spring that she then faced a campaign of inappropriate pressure from Trudeau and 10 of his most senior officials between September and December 2018 to override that decision by Roussel and offer a deal to SNC-Lavalin.
Wilson-Raybould refused and was shuffled out of her portfolio in January 2019 before quitting cabinet entirely the following month.
Trudeau initially billed the Globe and Mail report that there had been pressure on Wilson-Raybould to intervene as "false."
He later changed his stance, saying he regretted how the affair unfolded but refused to apologize, billing it as an "internal disagreement" before kicking both Wilson-Raybould and Jane Philpott, former president of the Treasury Board, out of the Liberal caucus.
Philpott had been vocal in expressing concerns that Trudeau was not taking the allegations seriously enough.
Both are now running as Independent candidates in the fall election.
Wilson-Raybould told Global News she will not be commenting on the 60-page report until she has read it all the way through.
Dion's report lays out exactly how he went about conducting his investigation, which began on Feb. 8 and resulted in Dion receiving documents from Trudeau's legal counsel on March 29, a written submission from Trudeau on May 2, an interview with Trudeau on May 3, a second set of documents from his legal counsel on June 27 and supplemental written submissions by those lawyers on July 16.
Dion also interviewed or received written submissions from 14 witnesses:
Former attorney general Jody Wilson-Raybould
Finance Minister Bill Morneau
Former clerk of the Privy Council Michael Wernick
Former president of the Treasury Board Scott Brison
Mathieu Bouchard, senior adviser to the prime minister
Elder Marques, senior adviser to the prime minister
Katie Telford, chief of staff to the prime minister
Gerald Butts, former principal secretary to the prime minister
Neil Bruce, former CEO of SNC-Lavalin
Nathalie Drouin, deputy minister of justice and deputy attorney general
Ben Chin, chief of staff to the minister of finance
Jessica Prince, former chief of staff to the former attorney general
Paul Shuttle, counsel to the clerk of the Privy Council
Justin To, deputy chief of staff to the minister of finance
Dion also said some of the witnesses cited cabinet confidentiality as limiting them from speaking fully about what actually happened, and while Dion asked Trudeau to waive this, Trudeau directed the decision to Clerk of the Privy Council Ian Shugart, who denied the request for access.
Dion slammed that refusal in his report, saying that although he was able to gather enough evidence to come to a decision, he should have had access to all of the records in order to "fully discharge" his investigative duties.
Trudeau appointed Shugart after Wernick, the former clerk, resigned following outcry over what critics called inflammatory and partisan testimony regarding his own view on the scandal this spring.
WATCH: Secret recording of Jody Wilson-Raybould's phone call with Michael Wernick on SNC-Lavalin released
The report says Trudeau testified that after he learned Roussel would not offer a deal to SNC-Lavalin, "he asked his staff for existing options to move the file forward," Dion states in his report.
"He also testified that, at the time, he would have told his staff that it was important that Ms. Wilson-Raybould take into account the potentially negative consequences on Canadians as she made a determination whether or not to intervene in the matter."
Dion outlined specific incidents that he said amounted to Trudeau seeking to influence Wilson-Raybould's decision.
The first was a meeting between Trudeau, Wernick and Wilson-Raybould on Sept. 17, 2018, in which Trudeau stressed his status as a member of Parliament from Quebec and the upcoming Quebec election during discussions about why Wilson-Raybould would not intervene.
The second came after Oct. 19, 2018, when SNC-Lavalin filed an application for judicial review of the decision not to give it a deferred prosecution agreement and officials from the Prime Minister's Office asked Wilson-Raybould to intervene to speed up the legal process for that challenge, which she refused.
As Dion noted, the filing of that application "should have put Mr. Trudeau and those acting under his direction on notice to cease all discussions with SNC-Lavalin on the matter."
The third came in a Dec. 18, 2018, phone call between Wernick and Wilson-Raybould and marked what Dion called the "final and most flagrant attempt to influence Ms. Wilson-Raybould."
WATCH: Trudeau ethics violation: How will it impact B.C.?
READ MORE: The transcript of the secretly recorded call between Jody Wilson-Raybould and Michael Wernick
"It is evident from the audio recording that Mr. Wernick was making an appeal, on behalf of Mr. Trudeau, to have the attorney general reconsider her decision to not intervene in the criminal prosecution.
"Although the messenger had changed, the message remained the same: a solution was needed to prevent the economic consequences of SNC-Lavalin not entering into negotiations for a remediation agreement."
Dion called all of the tactics used by Trudeau and his officials "troubling."
READ MORE: What Justin Trudeau has said about the SNC-Lavalin controversy
Dion also went on to state that Trudeau's legal counsel argued to him that "in sum, Ms. Wilson-Raybould's decision-making process was inadequate and infected by legal misunderstanding and political motivation."
Dion made a point of noting he did not consider any arguments that tried to reframe or cast doubt on either Roussel's decision not to offer a deferred prosecution agreement or Wilson-Raybould's decision not to intervene.
He called any such arguments "immaterial."
"I believe their decisions to be firmly entrenched in the exercise of prosecutorial discretion," he said.
Just hours after the Dion report came out, the Liberals released a review by Anne McLellan, the former Liberal justice minister during the sponsorship scandal, that had been tasked with examining whether the roles of attorney general and minister of justice should be split up.
McLellan said they should not.
However, the release of the reports comes as the Organisation for Economic Co-operation and Development is still conducting a special review of Canada through its anti-bribery working group, specifically with regards to how the government handled the SNC-Lavalin scandal.
It is not yet clear whether the finding from Dion will influence the work being done by the OECD.
© 2019 Global News, a division of Corus Entertainment Inc.