FM96 Presents Start.ca Rocks the Park!

THE GLORIOUS SONS
JULY TALK
BIG WRECK
THE TREWS
Thursday, July 14th, 2022
Harris Park | London
Tickets on sale Friday, March 4th at 10am at the link HERE!
"We have world class rock acts right here in Canada, so why not bring four of the biggest to London, ON for one epic night of rock? We're grateful to be able to showcase these artists who may not have had the opportunity to perform in the last two years, and we are way overdue for some outdoor summer fun. So let's get together this summer to enjoy great music with even better friends, and put some rock back into Rock the Park!"
Brad Jones – President, Jones Entertainment Group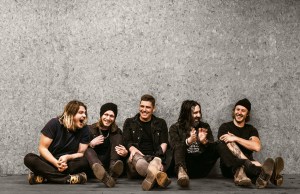 The Glorious Sons  – From their very start, The Glorious Sons have achieved the near impossible by sounding both familiar and unprecedented, offering a bold new idea of what it means to be a rock 'n' roll band in the modern era. Fronted by brothers Brett and Jay Emmons, the Kingston, ON-based quintet have resolutely manifested all of rock 'n' roll's most positive principles – creativity and adventure, energy and expression, unbridled individuality and spirit of community. The past decade saw the band unleash three remarkable studio albums fueled by immense ambition and strikingly emotive songcraft, their stadium-sized hooks ringing out with an ardent, impassioned spirit that earned them two #1 Rock airplay smashes in the US and thirteen consecutive top 10 Rock radio hits in Canada.
"I truly believe that, to use the old cliché, rock 'n' roll will never die," says lead singer-songwriter Brett Emmons. "It's not just a sound anymore. It's more of an attitude, a freedom of expression that people will always believe in."
Founded in 2011, the Glorious Sons immediately caused a commotion with their indelible brand of 21st century rock 'n' roll, born of classic elements but made fresh through the band's spirited musical slant and raw-boned songwriting. The band proved as imaginative as they were motivated, recording and touring near non-stop in an effort to drive their music ever further. 2014's debut album, The Union, earned them breakthrough success as well their first Juno Award nomination for "Rock Album of the Year," fueled in part by such singles as "Heavy," "Lightning," and "The Contender," the latter of which proved the band's first ever #1 at Canadian Rock radio.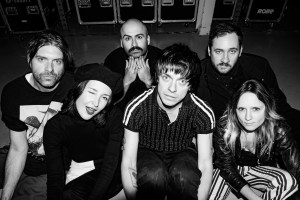 July Talk – July Talk continues to rise with purpose and poise. The band stormed in with the flinty rock n' roll of their debut, followed by the volatile siren songs of Touch, an album of sawtoothed pop + convulsing tension. With Pray For It, their JUNO Award winning third album, July Talk acknowledges the power of vulnerability as a way to begin again. Their churning and fiercely physical performances make spaces hiss and hum, spit and seethe in glorious, artful abandon. The band has also grown in their roles as advocates of an urgent and fundamental music industry recalibration, through curatorial partnerships with festivals and by defining their own parameters for safer spaces at rock shows.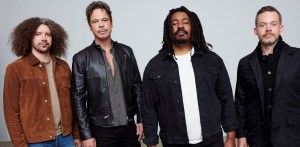 Big Wreck – Big Wreck is a Canadian-American rock band formed by Ian Thornley and Brian Doherty in Boston, Massachusetts in 1994. The band was rounded out with David Henning and Forrest Williams.  They disbanded in 2003 and Ian Thornley pursued a solo career with his own band Thornley. In 2010, Ian Thornley and Brian Doherty reunited for a cross-Canada tour, playing both Big Wreck and Thornley songs. In 2012, under the name Big Wreck, the band released their third studio album, Albatross. The band has since released the albums Ghosts in 2014, Grace Street in 2017, and …But For the Sun in 2019.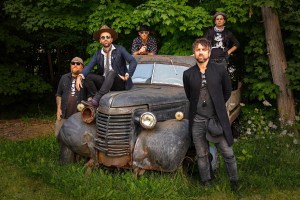 The Trews – The achievements of rock 'n' roll heavyweights The Trews are many and mighty, highlighted by multiple radio hits drawn from seven critically acclaimed studio albums plus several EPs, a pair of live records, and a retrospective. Among the most prolific, electrifying, and innovative bands on the planet, The Trews — singer/guitarist Colin MacDonald, guitarist John-Angus MacDonald, bassist Jack Syperek, drummer Chris Gormley, and keyboardist Jeff Heisholt — have shared stages with everyone from the Rolling Stones to Weezer, Bruce Springsteen to Rich Robinson, the latter collaboration culminating in three blazing tracks on the band's latest, The Wanderer, cut in Nashville with the onetime Black Crowes guitarist. Amid the global pandemic, which halted both the Nashville sessions and tour plans for 2018's epic Civilianaires album, The Trews completed The Wanderer at home in Canada with producers Derek Hoffman and Eric Ratz, emerging with their fiercest and most accomplished set of songs to date, and a heck of backstory to boot.